Join hands with our experts to pave the way for your business evolution
Our services include discovering new business models, efficient equipment maintenance, remanufacturing, customization, and fully customizable training programs. Let us help you optimize operations and keep your employees up-to-date with industry trends.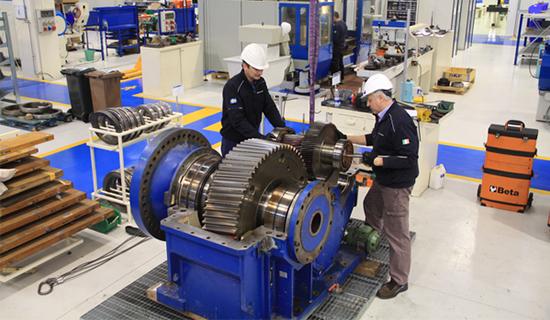 A full range of machine reliability services and solutions
The place to start is SKF. The best trained in the industry, our sales
staff and engineers have the knowledge and experience to answer your technical questions and suggest application-specific solutions that save your time and money.
With an in-depth knowledge of New Zealand's industry-specific processes SKF's sales staff and engineers are a rich source of knowledge. Drawing on years of experience in your industry, an SKF application engineer can pinpoint the root cause of a recurring machine problem and help you eliminate it. When needed, these specialists have access to the technical resources of the SKF Engineering and Research Centre in Holland, the most sophisticated R & D facility of its kind in the world.
Advanced engineering services available
SKF can provide support for highly complex problems with on-site assessment, static and dynamic analysis, or the use of SKF virtual design software, which utilizes 3-D modelling and simulation to save time and money.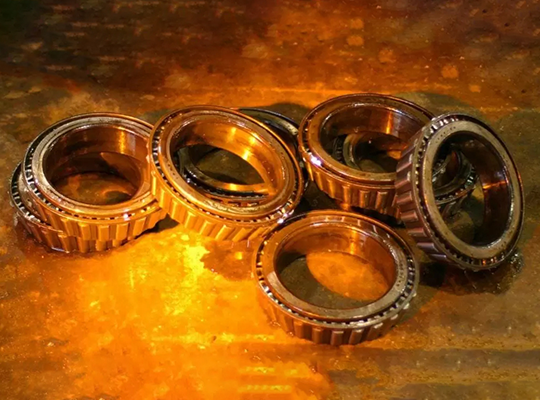 Bearing Failure analysis Service
Bearing failure analysis prevents production losses, revenue loss, and increased maintenance costs. Experts use techniques to examine and test bearing performance parameters for accurate analysis, reliable conclusions, and effective remedial action,
improving productivity and reducing downtime.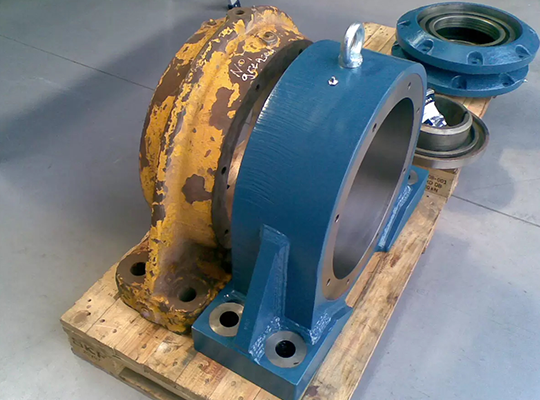 Custom Fabricated Bearing Housings
Our custom bearing housings are tailored to your specific application, ensuring a seamless retrofit. Our on-site application survey allows us to incorporate additional features such as lubrication provisions and vibration analysis monitoring. Contact us for housing solutions, including Single Plummer Block and VRE/Tunnel styles.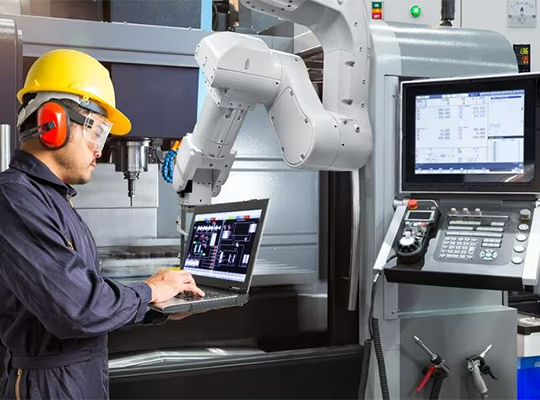 Engineering & Machining Service
Enhance your technological solutions with SKF's tailored engineering services for sealing solutions. Our advanced research and
development in sealing technology, coupled with industry experience across various sectors, allows us to provide customized solutions to improve your system productivity.
On Site Troubleshooting & Consultation
Maximize the performance of your machines with our expert solutions
A full range of machine reliability services and solutions
In recent years it has been a clear trend in many industries to outsource non-core maintenance to component and equipment suppliers to reduce total maintenance costs.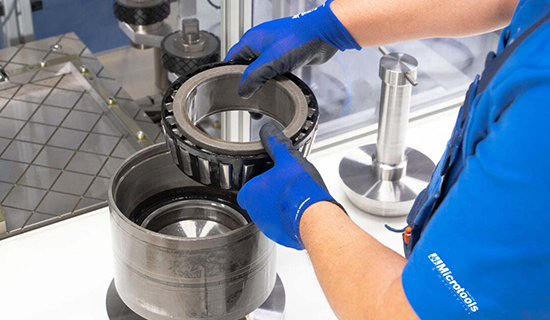 In response, SKF has combined its near century of experience with bearings, industry and advanced capabilities in manufacturing and research to help customers to reduce cost by increasing productivity.
The concept of managing assets to increase productivity is called Asset Efficiency Optimization and the programmes that support this concept are designed to enable a plant to produce the same output for less cost, and/or produce more output for the same cost.
As competition intensifies on a global scale, industrial managers are being challenged to produce more with less: less capital investment, fewer people, and reduced maintenance budgets.
Efficiently managing existing equipment assets is a key way to maintain and increase profitability, despite these challenges.
No company in the world is better prepared than SKF to help improve plant productivity by maximising machine uptime and eliminating unexpected downtime.
Changing maintenance strategies to reduce cost.
SKF can provide Technical Services and Training Programmes that can benefit the end-user to reduce down time and maximise bearing life. Through a dedicated entity called SKF Reliability Systems, SKF offers unique and highly effective methods to help organisations reduce total machine related costs, enhance productivity and strengthen profitability.